Hello!
It's a busy-bee kind of month here at indieBerries as I start my yoga teacher training! I have only completed the first two weekends and have already learnt SO much and know there is a mountain more to come! I'm ABSOLUTELY loving it. The space we are learning in is incredible and it's such a lovely group of ladies who are training together. If things slow down on this blog in the next few months - you'll know why!
CARTOON OF THE MONTH (my first few months of getting into yoga!)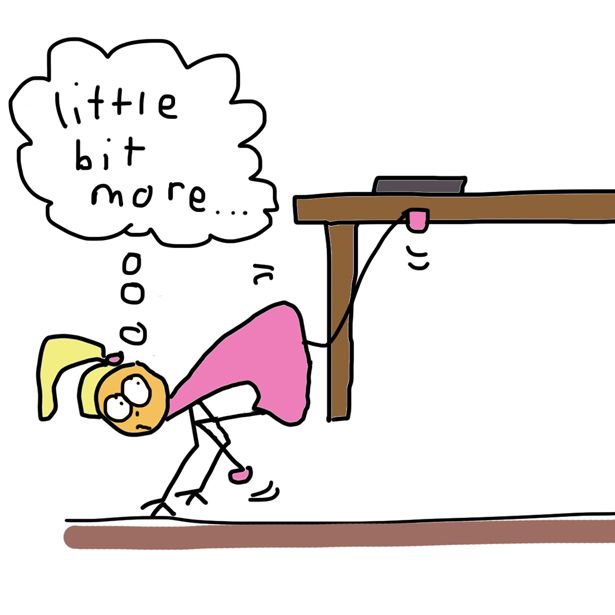 The one with THE YOGA BREAKTHROUGH.
* * * * * *
Follow along...
twitter || Instagram || Facebook || Bloglovin || Instagram (Yoga account)